Trek to Satopanth Lake – A Rewarding Event for the Peak Adventure Tour Team
Posted by
Arun Joshi
on Date June 12, 2012
The Peak Adventure Tours is one of the most approaching tour operators in India that welcomes every enthusiastic traveler to enjoy some agitating experiences at many attractive destinations in India. Mountaineering and trekking are the most enthralling activities for the adventure lovers and Peak Adventure Tours brings every possible arrangement for it.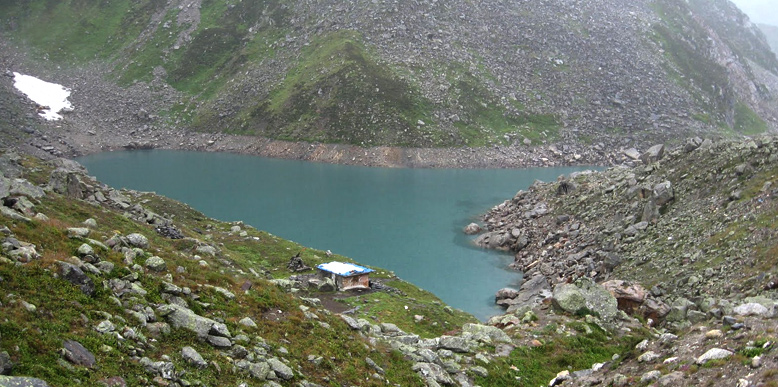 Peak Adventure Tours has organized many adventurous trips for thousands of exalted travelers and this year the Peak Adventure Tours has created a history by organizing the Satopanth Lake trek for Hyderabad group of the Department of Atomic Energy that consisted of a team of 22 people which is considered as the first team of this year to cover the distance of Satopanth Lake trek successfully. The Satopanth Lake Trek was organized by the Peak Adventure Tours during 21st May – 28thMay and was successfully managed to cover the dangerous glaciers but vivacious sceneries all around the Mana village in Uttarakhand.
Also check out: Popular Trekking Tours in Indian Himalayas
The Satopanth Lake trek is a 9 day trip which is conceived as moderate to tough trek, was being started by the group through Haridwar. Although the trek to Satopanth starts from Mana, 3 km ahead of Badrinath through Vasudhara Fall at a distance on the other bank of Alaknanda River. The experts of the Peak Adventure Tours carried the whole team through the famous routes only; but the one night stay at Laxmivan proved to be very exciting since the stay was continued in the rocky caves and temporary tents that brought much excitement to the tourists of the Hyderabad group. Crossing Dhano glacier and Kuber glacier the other day was equally important for the trekkers and they found significant amounts of challenges during the entire expedition. Trekking through Mt. Neelkanth was a bit tough job but with the assistance of the Peak Adventure Tours guides the trekking was made more fruitful and the Satopanth Lake is just 2 kms away from the Mt. Neelkanth peak, a triangular shaped lake where it is believed that every corner is being occupied by the Hindu trinities Lord Brahma, Vishnu and Mahesh.
The interesting trek to Satopanth Lake was being made more exciting and more organized with the help of the team of Peak Adventure Tours. The trekkers were equally excited and appreciated the whole trekking experiences explicitly. This is considered as one of the greatest achievements of the Peak Adventure Tours team.