Goecha La Trek Sikkim – Lets You Feel the Adventure in Nature
Posted by
Arun Joshi
on Date December 21, 2012
For the most thrilling beings who just crave to dwindle deep into the nature, the world is really not enough. Such adventure freaks simply experiment with tremendous activities around them to explore themselves. Trekking is one such activity that brings all energy, pleasure and captivations enveloped in a hard core sporty event. The Goecha La Trek in Sikkim is among such sporty actions that must be experienced by those hardy people for twisting their normal moves.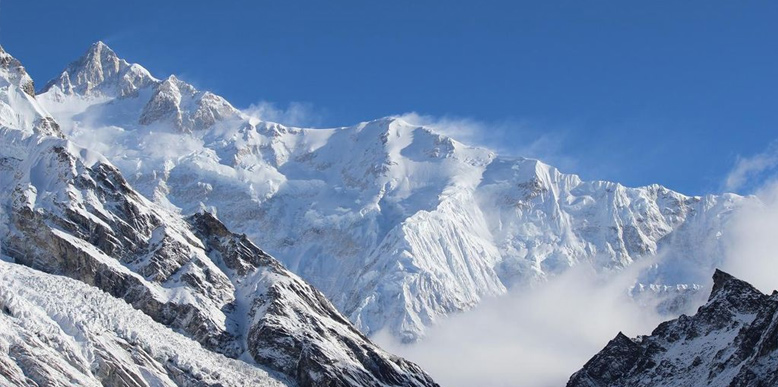 Goecha La Trek is one of the highest Mountain Pass in Sikkim amidst the great Himalayan ranges elevated at an altitude of 4940 m facing the world's third highest mountain- the Kanchenjunga. Most noticeably, this mountain pass also serves as a base camp for the aspiring expeditors and trekkers. This is the reason; the Goecha La Trek is the most common and appealing trek in Sikkim that can be experienced by the worldwide tourists and the enthusiastic trekkers.
It is the most popular trek in Sikkim that takes the trekker up-close for a spectacular view of the mighty Kanchenjunga bringing an extension of the Dzongri trek. And trekking beyond the meadows, Dzongri suggests the raw adventure at its best where the visitor is taken into the realm of towering mountain peaks directly above.
Apart from that this strenuous trek also takes along the Singalila ridge that separates Sikkim from Nepal, starting from the southern end and climaxing at Goecha La (5000 m) opposite the massive Kanchenjunga.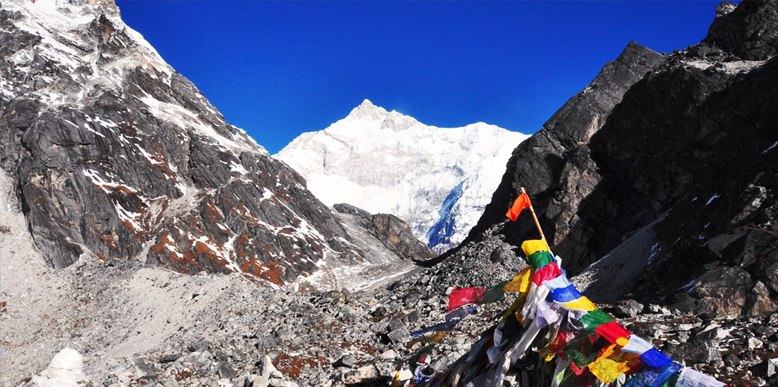 The adventure freaks can also make their start for this trek from the beautiful hill station of Darjeeling. The trail passes through beautiful wild flowers, wild life, and yak herds giving a pictorial aspect to the trek.
Goecha La also takes you to visit some of the most popular trekking destination in Sikkim where you can also come across the crystal clear streams running through the lap of the Himalayas, clouds of butterflies and moths – sparking, fluttering & displaying their dazzling color. Besides, the chirping and twittering of the Himalayan birds also make a difference to this enthralling trek. The trails across the Goecha La pass brings additional gushing for the trekkers since the path is not wider than six inches for more thrills. The overlooking cliffs bring a massive network of glacial moraines and the landscape to experience a newer kind of world surfaced on the top of the land. While trailing across the maroon destinations of Sikkim one can simply get to realize a perfect landscape formed amidst the white dunes.
Undoubtedly, the Goecha La trek is going to serve an incredible moment for all who love to zest this challenging, yet rewarding trek. And so we can say, this trek brings a memorable trekking holiday perfectly complemented with nature, culture and adventure.
 The Goecha La Trek in Sikkim at a Glance:
Region: Sikkim Himalaya
Best Season: March -June & Aug – November
Max. Altitude: 5002 mts/16406 ft
Duration: (commonly) 11 days
Grade: Moderate to Challenging