Best Family Trekking Destinations in India
Posted by
Arun Joshi
on Date November 16, 2012
Travelers are of many types. Some treads in unknown places alone and others do not make a plan until they succeed in forming a group. Some of them like to enjoy journeying only with family and others like it with only friends. Whichever category you might be falling here, a new place that too, a nature's abode is always refreshing. The feeling is stronger even more when you are a trekking lover. On the way, cross forests, have small picnics near mountain lakes, revel in the beauty of flowers specific to valleys, play with snowballs and if nothing else just enjoys the joy of being together. Finding all this on one trek can be difficult but you can consider any of the following treks in India for your vacations with family.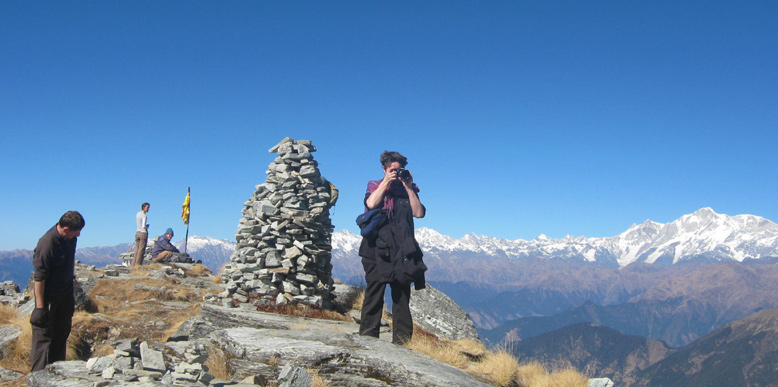 Chopta Chandrashila- Initiate !
When the meadows are Silent
Remember Me
I walked with you to the Lake
Where He could see
Considered an easy trek, it would allow you many thoughts. People you loved and still love might be a part of the thought and the feeling of Him watching over you and your family comes as naturally as walking on the trek.
The altitude of this trek will take you to the max heights of 4230m. Views of the Himalayas and colorful meadows are the expected part of the trekking starting from Ukhimath, Deoriatal, Tungnath to the Chandrashila Summit. What comes as a surprise is the chanced spotting of musk deer in its protected refuge. What else you can enjoy here:
Views of Peaks like Chaukhamba, Kedarnath, Trishul, Nanda Devi and more
Meadows of Chopta
Highest Temple of Lord Shiva in Tungnath

Deoriatal

Lake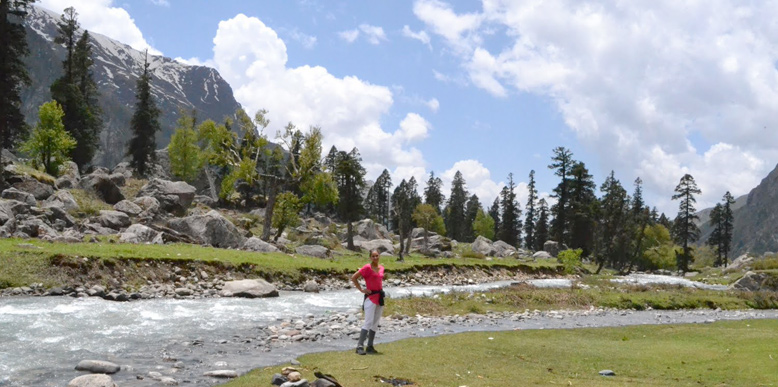 Har Ki Dun Valley Trek- Rejuvenate !
Rejoice in the rhythm of the walk
Play under the 'roof' of God
We are together for this time
He has given us the 'nod'
Most individuals start everything with the name of God. The joy of trek however is irrelevant of the personal beliefs. Nature almost rules all the senses when you are on any trek and Har Ki Doon is no exception. The trek starts from Sankri crossing Taluka, Osla and finally reaching to Har Ki Dun.
A home of Western Ghats of Himalayas comes as no surprise when you know that the trek will reward you with the verdant landscape with mountains in the backdrop covered with white of snow and filled with sounds of streams. Forest of Pine and Deodar studded with glaciers will make and picturesque image for your camera. Other attractions of the trek (and nearby) are:
Govind Wildlife Sanctuary & National Park
Views of Swarga-Rohini, Kala Nag and Bandarpunch

Supin

River that follows you along the trek

Morinda

Tal (Nearby)

Jamdhar

Glacier (Nearby)
Temple of Duryodhan (From Epic Mahabharata) in

Osla

Village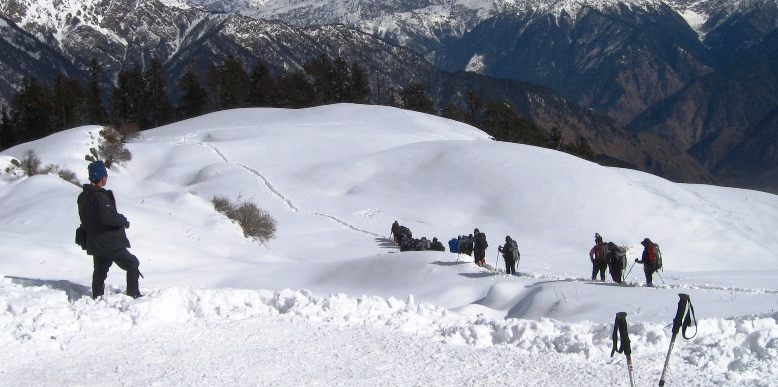 Dayara Bugyal Trek- Recreate !
Flowers Everywhere
Nowhere to put feet
Let the eye wonder and roam
Do not miss nature's beat!
An alpine meadow, Dayara could not find its rival in any because nature creates paradises uniquely. Easy to trek, it one of those family treks that learn about the nature the way it represents. Starting from the village of Barsu on the Haridwar – Gangotri road, the meadow is reached by covering Barnala Bugyal enroute.
Attractions here (and nearby) include:
Forest of Oak and Rhododendron
Draupadi Ka Danda, Bandarpoonch and Black Peak Mountain
Snow (or snow patches) in months of April and May

Bakaria

Top (at 12500 ft)
Moosa Dhangi
Sangam Chetti
Village of Agoda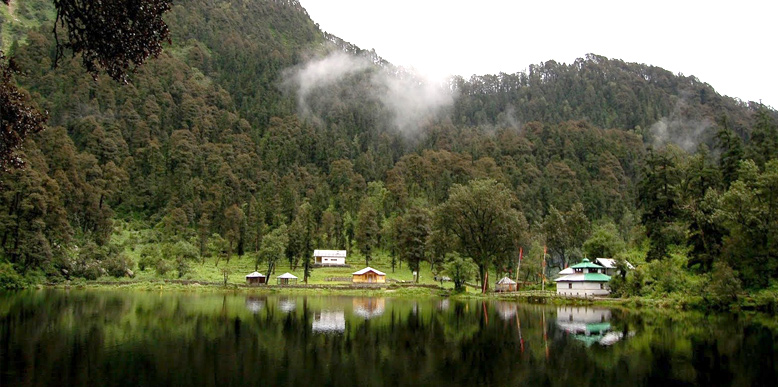 Dodital Trek- Adore and Wait !
You see, we feel
You rest, we heal
Nature is at harmony, nature is at work
We angels do good here without causing irk!
A famed trek for family, Dodital will make you feel the presence of the heaven. Whether you see angels yourself or not, feeling of being in a paradise would never leave you. If go with the mildest pace a week's time together is sufficient to realize the potential rejuvenation in the cradle of nature. Trek could start from Agoda Village covering Manghi and finally heading to the destination Dodital.
The place is believed to be the birth ground Hindu God Ganesha. Various trek routs make the destination even more wonderful. The place is renowned for camping near the clear water of the high altitude pond. Attractions one can enjoy here:
Dwara

Top Ridge
Panoramic view of Garhwal Peaks
Hanuman Chatti (nearby)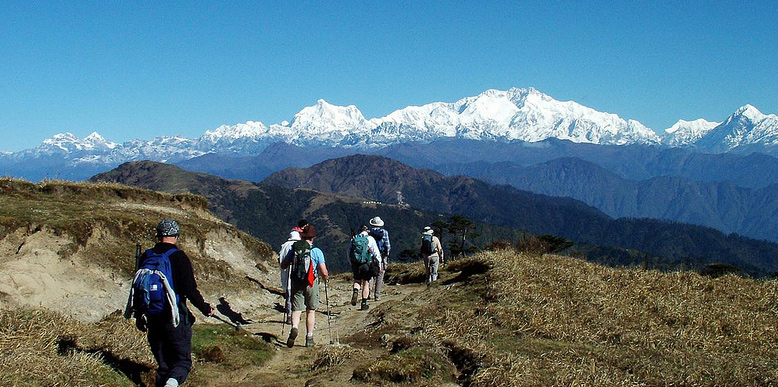 Singalila ridge trek- Naturally Sedate!
The borders are for humans
Feelings can be anywhere
Forest and mountains make way
I am going my heart is where.
Heart is there, because you made yourself familiar with the creativity of nature. The ridge in discussion is located at the border of Nepal and India but tourism goes on unobstructed. Enter Darjeeling to reach the place from where you will start your trek to Singalila Ridge. Good for mild shuffling of feet, the trek is enjoyed by individuals in a family or otherwise.
The trek would include Dhodrey and Tonglu before the trekkers reach Sandakphu that houses the ridge. You can enjoy:
Phalut

(for views of Everest, Chomolhari, Kanchenjunga, Lhotse and Makalu)
Village of Samanden

Rimbik

Toy Train Ride in Darjeeling
Rumtek Monastery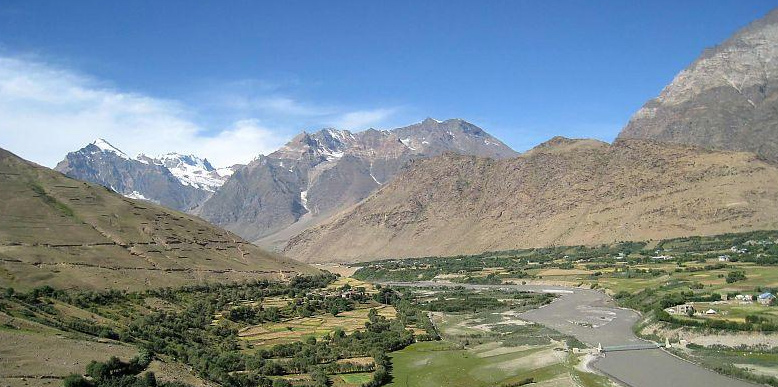 Sham Valley Trek- Collate !
I walked with them
I walked all alone
The Joy was always ever evident
Else I could not have grown!
Grown or not, everyone will enjoy it because the trek is amongst the easiest. You will believe it the moment you start on it from Timosgam crossing Hemis Shukpachan, Yangthang, Likir, Rafta, Umla, Taroo finally reaching to Leh accomplishing the trekking.
Talking about trekking and not talking about Leh Ladakh, this is impossible. The area is known for some of the best treks. Easy for families that include children and adults and tough ones for the love of trekking, all could be found in this location. Add to your joy by:
Rafting (optional)
Monasteries like

Likir

, Rizong,

etc

Phyang

Leh

Sightseeing
And, now you know where to head with family, when the vacations come, though choosing is going to be difficult!