India Trekking: The Best Places to Go for Trekking Holidays
Posted by
Arun Joshi
on Date September 28, 2012
Gear up for an adventure trip to get the break from boring routine you were looking for. It will rejuvenate you for some time to deal with the challenges of your life. Among Rafting, mountain biking, Paragliding, hiking, trekking, skiing, and many more, opt for trekking. India is a good place to start with because it accommodates beginners as well as professionals due to vastness of choices. It requires nothing other than stamina. Trekking in India has gained momentum as the enthusiasts are on the look out of more places for the purpose of amusement and exploration. The beauty of nature is best viewed when you actually walk into impossible looking terrains. The places in the Himalayas and the regions nearby witness some of the regular trekkers, who are takers of a challenge these places throw in their way. Have an insight on these places.
Garhwal Himalayas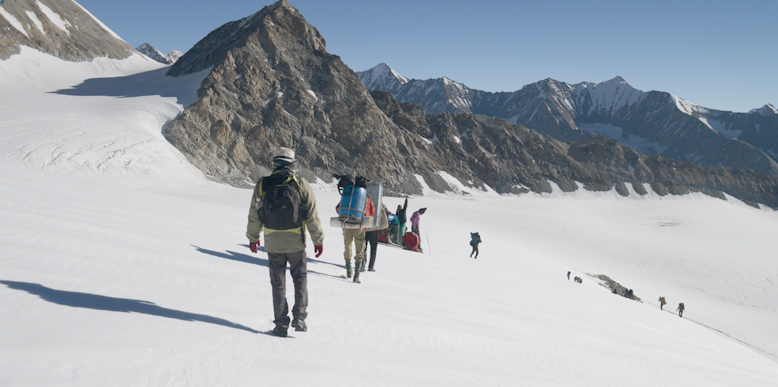 Garhwal region of Uttarakhand (also Uttaranchal) comprises of districts like Uttarkashi, Dehradun, Haridwar, Rudraprayag, and few others. Highlighted for cultural get-together, the region is also popular for all kinds of eco-tourism and physically-active trips like trekking. People go for trekking in Garhwal because it has some of the best places to do so. Trek, camp or hike on these terrains, if you wish. Starting from easy to moderate and followed by the toughest challenge of the mountains all of them lying in front of you to be tested.
Easy Treks:
Moderate Treks:
Tough Treks:
Kumaon Himalayas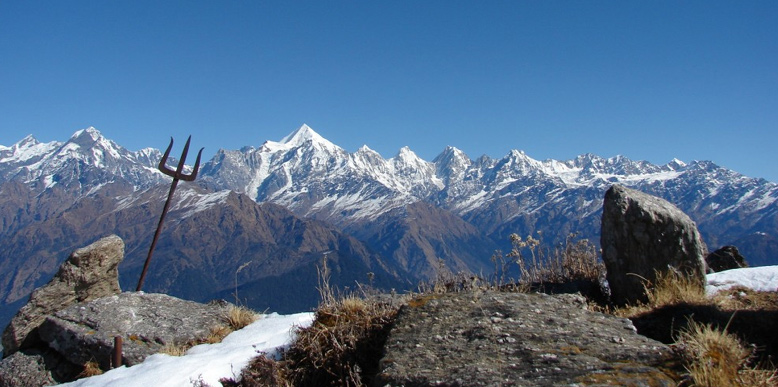 This region of Uttarakhand is known for its beauty, holiness and velour the people of Kumaon. Studded with beautiful sequins of nature's art and colors, Kumaon is a heaven everyone wants to see at least for once. It attracts people from every corner of the world for trekking adventure due to the lofty mountains it boasts of. Temples and popular treks are commonplace here. The Kumaon Himalaya Trekking in the April to June and September to November could be done with:
Easy Treks:
Moderate Treks:
Difficult Treks:
The picturesque valleys, forests, wildlife and hospitality of Kumaon will take your breath away while trekking in the Kumaon Himalaya.
Ladakh Himalayas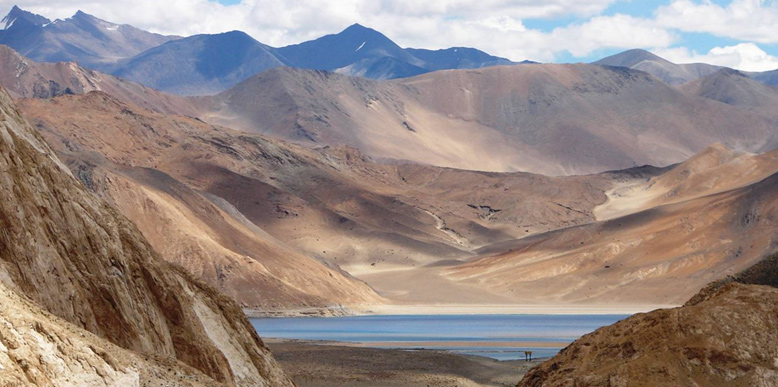 In the northern most part of India, there are some of the toughest treks of the world for example the Ladakh region of Jammu and Kashmir. Equally awed for peaceful monasteries and serenity of mountains, it offers an unmatched tourism experience. Trekking in Ladakh takes courage and determination more than the physical stamina to win these wild paths. Adventure is just another name of living in Ladakh, so it could be quite comfortable imagined what trekking must be like. Some of the popular treks are where you can be with nature and God on your way up and down the hilly areas.
Easy:
Moderate:
Tough:
River Zanskar makes the experience of trekking and other activities like river rafting and camping along its bank worthy of all the time and efforts one puts in here.
Sikkim Himalayas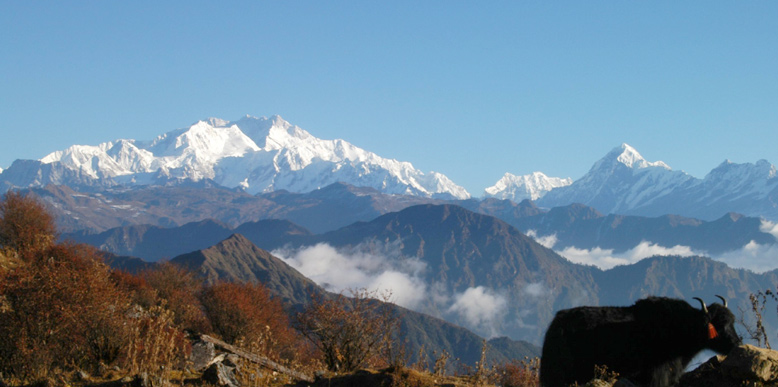 This small state is the nation's most loved for its best of the nature's gifts. The secrets that come with being landlocked are actually a boon for this second smallest state as far as tourism is considered. Monasteries, mountains like Mt Kanchenjunga, evergreen forests, valleys, flora fauna and more will keep you bound to the path on Sikkim trekking. Trekkers from India and abroad love to know more about this place while measuring their treks with their steps. That makes the activity the best way to get to know these secrets.
Easy:
Moderate:
Tough:
Himachal Pradesh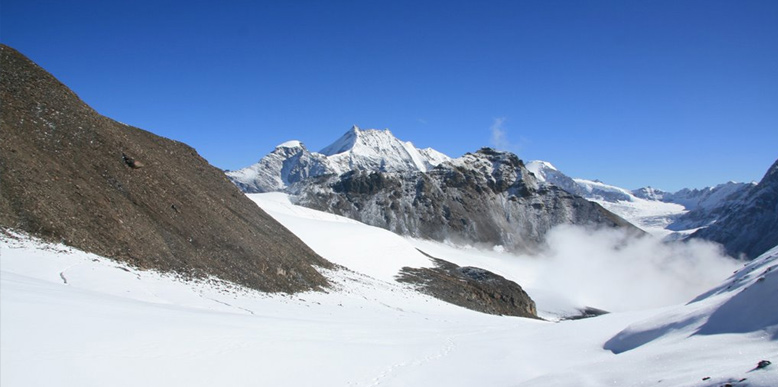 The Abode of Snow is one place that keeps all the urban tourists engaged even after being rural to its core. There are hill stations like Shimla, Manali and Mussoorie and treks like Manimahesh and Beas Kund. You can find your sanctuary here.
The state is in the foothills of mighty Himalayas with numerous perennial rivers and mountains that make it a nice place for trekking along with other adventure sports. Tourists can enjoy summers as well as winters on some of the best treks. The activity is the best way to remain entertained through physical exercise. Here, also all the grades could be found and trekking duration might vary from trek to trek. Important routes are
Moderate:
Tough:
Nepal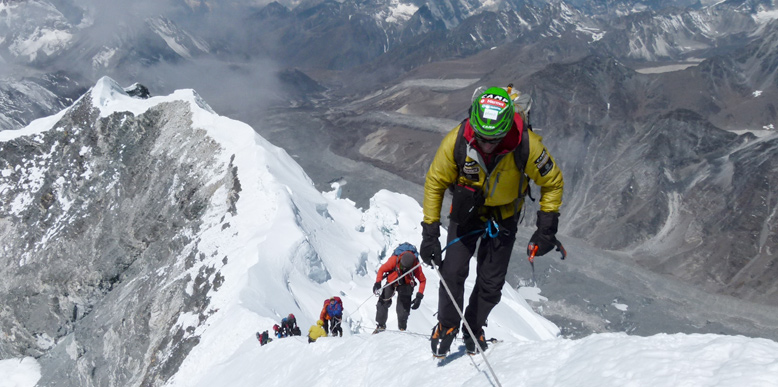 Bordering to India, road access to Nepal from India is easy. As the country is located near the Himalayas, it is gifted with nature's abundance in flowers, animals, birds, etc. It has very much influenced states like Sikkim in India being similar in climate and culture. This small country is also popular for the highest mountain of the world, Mt Everest, around which many trekking camps are organized every year. You could enjoy many colorful festivals, tourist places and some of the best routes for trekking in Nepal like:
Annapurna Dhaulagiri
Everest 3 high pass
Manalshu
Mustang
Kathmandu Chitwan Pokhara Tour
Bhutan: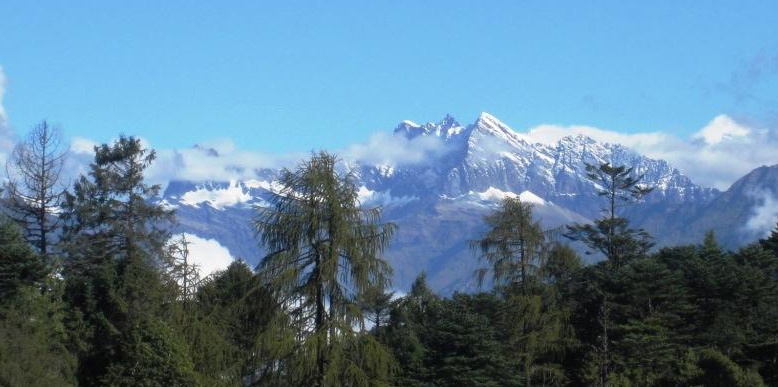 Bhutan is another country that shares its border with India and is renowned for the beauty that is consistent due to the presence in the Himalayas. Just like many states of India that has parts of Himalayan range, beauty of Kingdom of Bhutan is exemplary. Enjoy the pilgrimage tours (inspired by the Buddhism religion) and activities such as trekking, mountaineering, mountain biking, etc. For trekking in Bhutan, the prime destinations to aim are:
Chomolhari Base Trek
Druk Path
Laya
Jomolhari
Nabji Trail
Merak
The list is not all for the choices to make but just the best of them. Himalayas trekking is just the way trekkers love it in all the above mentioned trekking heavens!