Where to Go for Adventure Holidays in India?
Posted by
Arun Joshi
on Date November 6, 2014
India is beyond doubt an amazing land with a multitude of assorted cultures. The topography of India, just like its culture, is diverse and effervescent. The adventure enthusiasts do not have to trot the world to come across the ideal adventure destination, as India proffers many fine options for adventure tourism.
Among the plethora of enticing adventure spots in India, tourist can choose the one that suits their taste the best. Whether it is the opulence of the mighty Himalayas, radiance of the gushing Ganges or the breathtaking magnificence of Kerala's backwaters, adventure tourism spots in India are truly the empyrean for the avid adrenaline junkies, who are seeking a destination for adventure holidays.
Scroll down to discover some of the prominent adventure sites in india to enjoy a thrilling adventure vacation:
Ladakh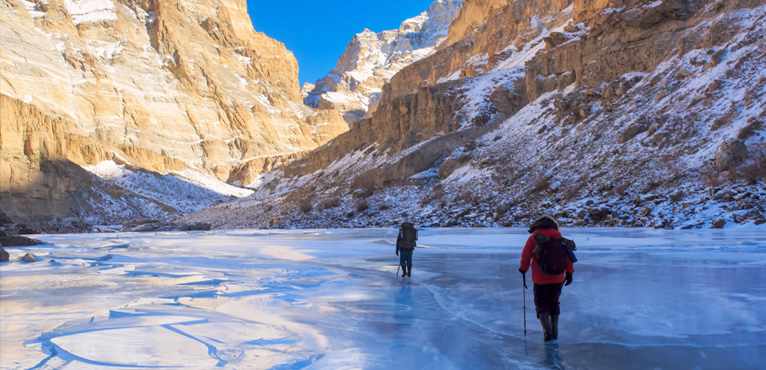 Home to the breathtaking Himalayan Range and various glinting water bodies, Ladakh is a peerless place for adrenaline junkies. The varied topography equipped with beautiful valleys creates the perfect settings for carrying out various exhilarating adventure activities. The adventure activities in Ladakh take the tourists to get close with the local traditions and various astounding monasteries as well.
Major Adventure Activities to do in Ladakh:
The major adventure activities offered by Ladakh are Trekking, Mountaineering, River Rafting, Jeep Safari, Motor Biking, Mountain Biking, Camel Safari, Archery and Polo.
Best time to visit: June to September
Must Read: Ladakh: An Impeccable Spot for Adventure Sports Activities
Rajasthan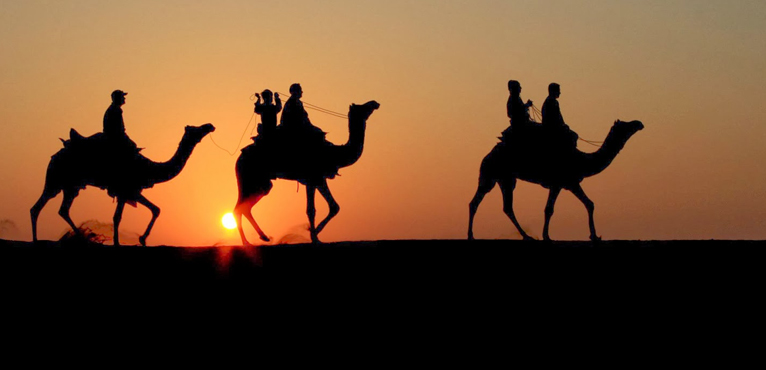 An Indian state exulting in its arid but exquisite terrain, Rajasthan is a home to plentiful adventure opportunities. The barren beauty of the state certainly augments the thrill of these activities. For this reason, hordes of adventure aficionados come to this vibrant land in order to satiate their adrenaline rush.
Major Adventure Activities to do in Rajasthan:
The major adventure activities of Rajasthan are Camel Safari, Jeep Safari, Boating and Cycling.
Best time to visit: November to March is the best time for carrying out adventure activities in Rajasthan.
Rishikesh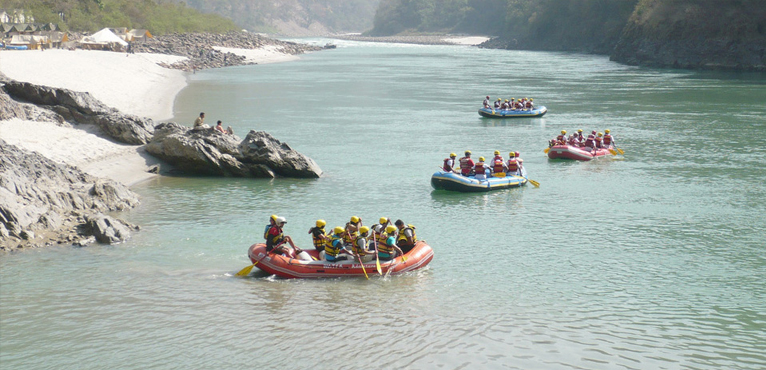 Also known as the adventure capital of India, Rishikesh is an unsurpassed destination for various adventures in the foothills of Garhwal Himalayas. The radiant streams of the Ganges offer myriad options for water activities and the mighty mountains blessed with verdant beauty make the setting unmatched for grabbing thrill.
Major Adventure Activities to Experience in Rishikesh
Major adventure activities rendered by Rishikesh are River Rafting, Body Surfing, Waterfall Trekking, Kayaking, Canoeing, Bungee Jumping, Cliff Jumping and Rock Climbing.
Best time to visit: March to May and then from September to November
Must Read: Rishikesh: Best Option for Rafting Camps
Manali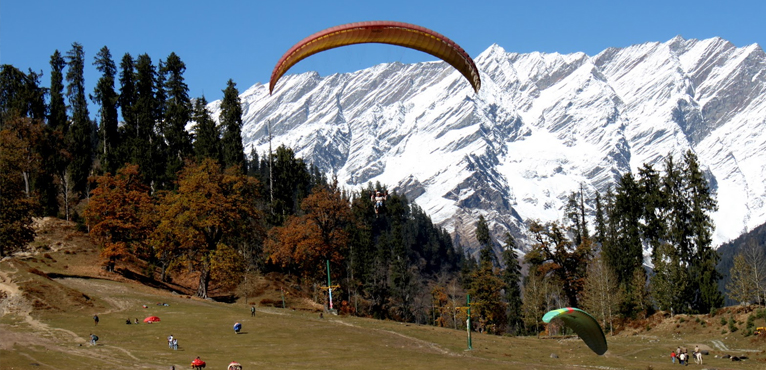 Endowed with the snow-capped Himalayas, Manali is an amazingly beautiful land positioned in Himachal Pradesh. The snowy settings with astonishing natural beauty of Manali, make it a wonderful spot to enjoy an adventure-filled vacation. Thus, Manali is among the most sort-after adventure destinations in the country.
Major Adventure Activities to do in Manali:
Major adventure activities to enjoy in Manali are Trekking, Paragliding, Rock Climbing, Camping, Mountain Biking, River Rafting and Mountaineering.
Best time to visit: May to October is the best time to enjoy the thrills and spills of adventures in Manali.
Shimla

Another amazingly beautiful destination of Himachal Pradesh, the capital city Shimla is also a haven for adventure freaks. Bestowed with rivers in profound gorges along with calm mountains lakes, and lush alpine meadows, Shimla is equipped with everything that forms a part of this enormous spectrum and creates the potentials for a wide assortment of adventure activities.
Major Adventure Activities to do in Shimla:
Major adventure activities tendered by Shimla are Trekking, Mountaineering, Rock Climbing, Paragliding and Fishing.
Best time to visit: October-November and April to June.
Must Read: 15 Best Hiking Trails in Indian Himalaya
Gulmarg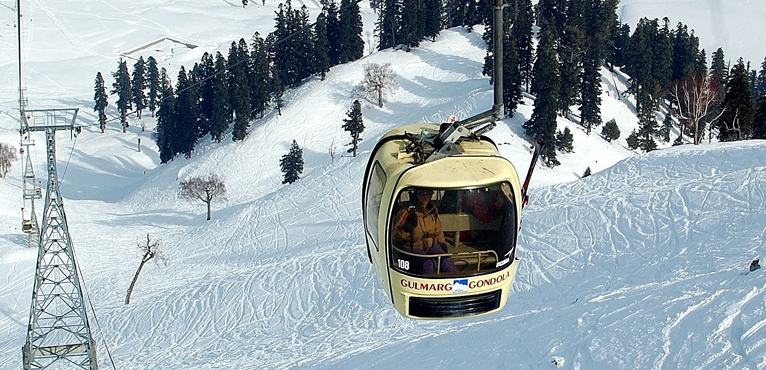 Perched at the altitude of more than 2500 meters, Gulmarg is an ultimate spot to enjoy adventure activities in the midst of chilling cold. Many adventure sports, especially skiing, attract lots of tourist every year to Gulmarg. In addition to this, Gulmarg holds the only heli-skiing resort in Asia. This unique adventure can be enjoyed even by the novice adrenaline junkies.
Major Adventure Activities to do in Gulmarg:
Major adventure activities offered by the pristine land of Gulmarg are Skiing, Heli Skiing, Trekking, Gondola Ride, Golf and Fishing.
Best time to visit: November to February
Auli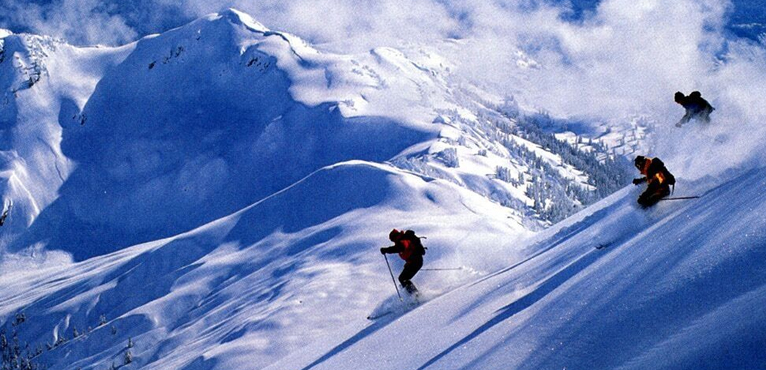 A quaint and beautiful small town situated ahead of Joshimath, Auli is an enticing adventure spot in Garhwal. Snow-capped peaks of the grand Himalayas serve every kind of adventure buff. Without a doubt it is a Mecca for those who want to enjoy excitement in the lap of nature's grandeur.
Major Adventure Activities to do in Auli:
Major adventure activities offered by Auli are Skiing, Trekking and Camping.
Best time to visit: November to March
Must Read: Family Trekking Holidays in Garhwal Himalaya
Kerala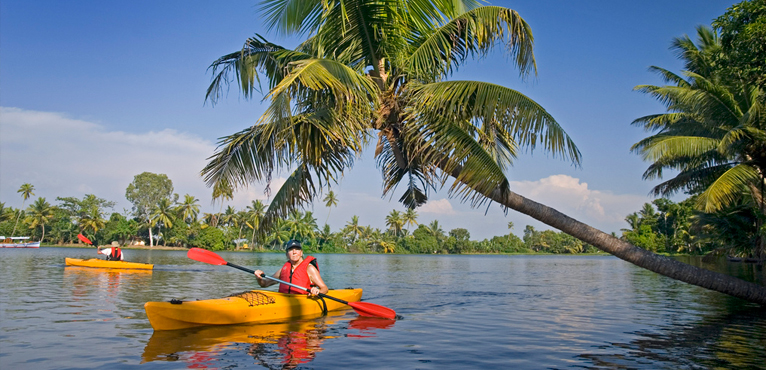 The captivating loveliness of the imposing mountains donning the Western Ghats and the radiant blue-green water of the Arabian Sea mixing in a kind of striking congruence with the natural woods and their astonishing flora and fauna call millions of adventure enthusiasts to Kerala. This unadulterated setting pulls adventure fanatics to indulge in adrenaline-driven action here.
Major Adventure Activities to do in Kerala:
Rock Climbing, Trekking, Biking, Canoeing, Wind Surfing, Angling, Para Sailing, Kayaking, Scuba Diving, Snorkeling and Wind Surfing are the major adventure activities in Kerala.
Best time to visit: September to May
Pick any of these engrossing adventure spots in India, enjoy a fun-filled escape from the humdrum routine, and grab some of the most exciting moments of your life!