How to Prepare for Your Trekking Holiday with Seven Easy Tips
Posted by
Arun Joshi
on Date April 8, 2015
"Practice is the hardest part of learning, and training is the essence of transformation"
– Ann Voskamp, One Thousand Gifts: A Dare to Live Fully Right Where You Are
Trekking is a great way to satiate the adrenaline rush along with getting drenched in the opulence of nature. The imposing range of the Indian Himalaya calls trekkers from all over the blue planet. If you have decided to embark on an India trekking tour, you must start training yourself beforehand. As it is said that practice makes a man perfect, the same goes with trekkers as well. Trekking can become an uphill task if you do not give importance to practice and training.
Sweat yourself, sore yourself and train head to toe in order to ensure a successful trekking trip. To explore some of the most intact and breathtaking panoramas, you have to work for it as well. It certainly not requires you to be a crackerjack to conquer the trails. All you need is to train yourself keenly.
Scroll down to get important tips to make your practice perfect…
Do long walk: Many travelers avoid taking long walk as a medium of practice for trekking. Without a doubt, it is the best way to prepare yourself for those long and strenuous treks. Start with walking long distances on alternate days. Gradually, start walking on an everyday basis. This will help you prepare for the tours that require long distance trekking on back-to-back days.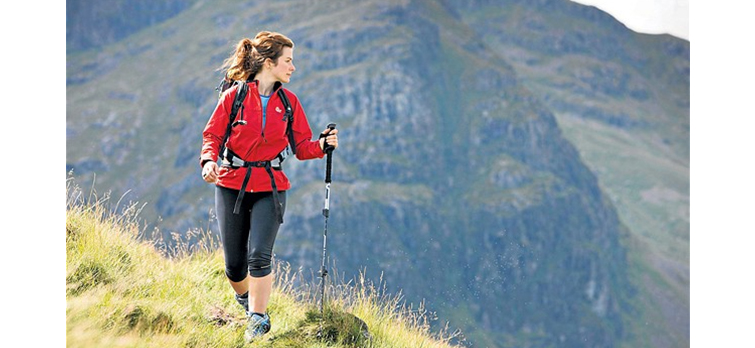 Photo: telegraph.co.uk
Leg-based cardio: Regular cardio exercise for legs adds to the benefit gained from long walks. Some the games you can play in order to make your legs prepared are swimming, squash, and football. The people who are freaks of hitting gyms, it is recommended to mix up the lunges and weighted squats in order to make your legs fitter and stronger for treks. If you are an employee, skip the lift and use stairs. Include running up and down few times during breaks. Strong calves and quads are highly beneficial for trekking.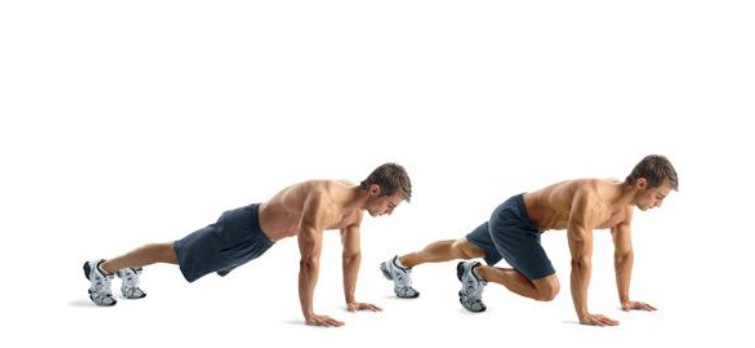 Photo: lifespanfitness.com.au
Train yourself in non-uniform tracks: The trail you are going to take will certainly not be of uniform level. Therefore, training yourself on uniform surface will not help you in getting ready for trekking. Try altering the conditions and match it with the expected conditions you expect at your trek. It is imperative for your feet, knees and ankles to prepare for the stress that you will witness on the trekking tour.
Step in right way: Many people do not notice that they may be walking in wrong way. In normal life, it hardly effects. Nonetheless, when you will be on the trekking tour to India, your walking style will matter a lot. Practice to touch the heel first and then roll onto the toe. Propel your next step after it. Stepping correctly is important to ward off the risks of tendon pulls and shin splints. Do not lean forward while walking and keep the shoulder's level maintained.
Eat while training: Eating food and drinking water properly is highly significant during the adventure holidays in India. Thus, you should make it a habit while preparation as well. Keep good sources of minerals and protein such as chocolate, jerky, nuts, oat bars and dried fruits with you. Luckily, the water of alpine streams is drinkable thus; you do not need to keep water with you. You must eat on the go while training in order to make your body accustomed to digesting while trekking.
Photo: hungryhungryhippie.com
Carry a backpack while practicing: While on the trek, you have to carry the essentials such as camera, rain gear, water, snacks, etc. Therefore, carry the backpack along while training. If you are taking heavy weight in backpack, take some Gatorade and chocolate as well. Try taking heavier backpacks while training in order to be accustomed to carrying the weights on treks.
Buy good quality hiking boots: It can turn out to be risky if you ignore the importance of proper hiking shoes. Pick a good quality pair of trekking shoes having good water resistance and ventilation. Wear these while training as well. You can avoid blisters if you keep on wearing them in practice sessions. In addition to this, invest on good quality hiking socks as well. It will help in warding off the moisture.
Keep your shoelace tight, practice hard and make the most of your upcoming trekking tour…