Rafting is one of the most horrent and sensational adventure sports known to humans. Paddling in turbulent water is something that you will treasure the rest of your life. River rafting in India is an amazing and fun-filled experience. Foothills of Himalayas serve as the perfect playground for the rafters in the country. With the enriching and exciting adventure, you could even enjoy viewing riverside exquisite panoramas, scenic villages, historical venues, sand-fraught beaches, peerless pilgrimages, and exotic flora and fauna. If you have not had the experience of rafting in India until now, you should plan your next adventure vacation here to be tossed into a world of thrills, chills and spills. Blogs, articles, Contents and News related to river rafting in India is given in this section.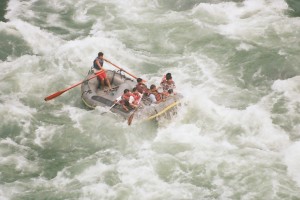 15 Best Places for Adventurous River Rafting in India You Shouldn't Miss! A lot of people ask me, what's so exciting about river rafting? And, my only answer to them is 'try it and you will never come back to me..
Read more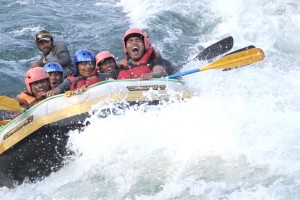 When Hansel and Gretel were lost in the woods in their pursuit, many readers of the story must have wished for a tent to appear magically, for them to relax for the night. However, here white water rafting to be discussed...
Read more