Mountain Biking Safety Guide for Beginners
Posted by
Arun Joshi
on Date July 16, 2015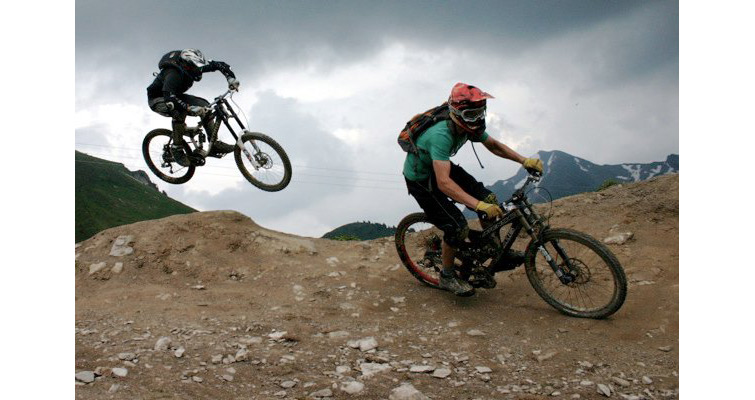 Photo: http://bit.ly/1LbzI7u
Mountain biking is an exhilarating adventure that makes the adventurers come across thrills and spills in the midst of nature's bounty and pleasant serenity. If you are a beginner and planning for such mountain biking trip, you must keep in mind some safety guides to ensure a safe and sound journey.
Scroll down to know some imperative safety guides for mountain biking for beginners…
Also Check: Popular Mountain Biking Trails in India
Keep All the Important Gear:
All those gears are important that keep you safe and in comfort during the trail. To protect your hands from blisters, falls and knocks, you should take full or cut off gloves as per your choice. You must consider putting sturdy shoes with laces tucked properly so that they are not caught up in the chain set. If you feel so, keep some padded shorts, arm or baggies. Protecting your rear is highly imperative. Consider shin protection, body armor, and padding depending on the location and riding. It is significant to ensure that the gear is in proper size and you putting them up in a right way. Make certain that you are carrying or wearing several layers of clothes. These layers will help you cope with the temperature change on the heights. Wearing protective glasses will guard your eyes from harmful sunrays and small debris that might flick up.
You may also like to read:
Put Helmet Throughout The Trail: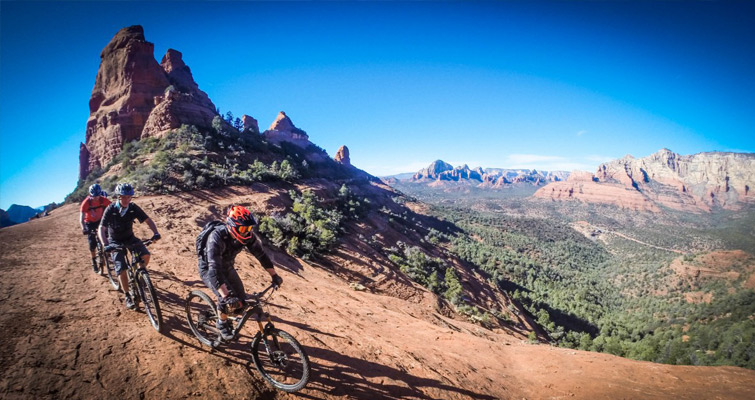 Photo: http://bit.ly/1K9b0nS
You may find the helmet irritating in hot and humid climate on the trail. The straps may feel you itchy but you must put it on all through the route as it safeguards you while you are enjoying your ride. The helmet protects your head while you are on your trail. It is important for you to make certain that you pick a helmet that is comfortable. It should be one inch above your eyebrows and must not slip forwards or backwards. You should also the side straps in a proper way that they are pulled to upwards and should be tighten just below your ears. Before embarking, talk to your mates in order to make sure you have put the helmet properly.
Determine Your Limitations:
While cycling, it is important that you know your fitness and body. Do not try to push yourself too far from your limitations as it may end up ruining your trip. It is important to make others know how you are feeling. Make your fellow cyclists know if you are feeling light headed or weak. Let them know if you want to stop a bit. If you carry on the trail even after feeling weak, you might have to face severe results. For instance, sunstroke is something that can hit you instantly and can be highly dangerous. Take ample amount of water with you along with high-energy snacks. Every person has his own limitations so never take it as an ego issue.
You may also like to read:
Let Someone Know About Your Trip:
Make someone close to you know about your trip and schedule. It will help you get assistance if any problem arises in the course of the trail. You should also plan exit routes so that if there occurs any problem during any stage of your trip, you may confidently change the quickest and safest mode of services.
You may also like to read:
Take the Map if Not Sure About the Route: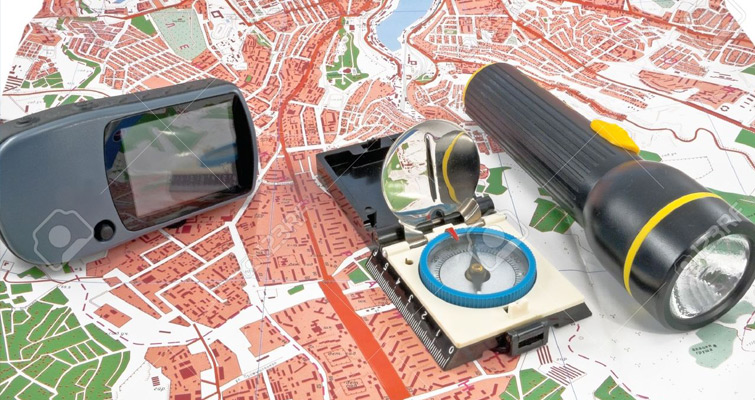 Photo:http://bit.ly/1RABC5n
If you do not know the route in proper way, take a map and a compass or GPS device. In the case of weather change, things may look entirely different in rain or fog. Keep your mobile with you and carry the extra batteries as well. Keep all the important numbers with you that you may need out in the course of your trip. Plan your trip with some extra time in spare as you may go off course or weather may stop you from going forward as per your schedule.
You may also like to read:
Never Confine Yourself in Comfort Zone:
Pushing yourself out of your comfort zone is the most pleasant part of your trip. Never try to stay in your comfort zone for too long. However, it does not mean to take unnecessary risk. You must choose carefully when to break your comfort zone and you must know the consequences at every stage of your ride. Always keep in mind that while riding in a group, your risks affect a lot on the remaining of your group. If you are confident that you may complete the task with minimal amount of risk to yourself, you must go for it.
Also Check: Popular Trekking Trails in Himalayas
Keep The First Aid Kit With You: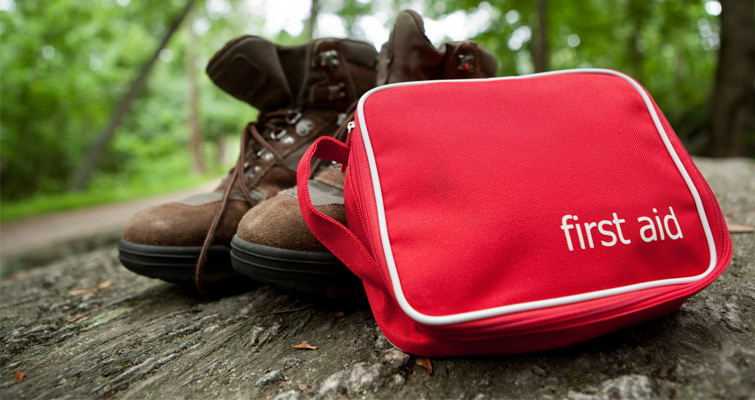 Photo: http://bit.ly/1fKSNjL
Basic first aid kit can be extremely helpful for you on the route. Learn about the basic first aid (it will take very short span of time). In case you or any of your mates have health issue, take the medicines along with as well. Sunburn, bruises, cuts or fatigue can be easily treated through the basic knowledge of first aid. Thus, first aid is one of the most important things you should consider while backpacking for your cycling trip.
You may also like to read:
Better Be Safe Than Sorry:
Make sure that your mountain bike is in proper condition. It will make you safer on the trail. There are few things that you should check before starting your trip. The brakes should be right in order. Check the brakes by applying them several times before trip. Check the pressure in your tires and make use of pump gauge to ensure the pressure is high enough. Keep in mind that the tires lose air with the time. Make fine adjustments to make certain the smooth gear transitions in your bike. If you are facing any problems with the maintenance of your bike, take it to the local bike shop, as it is better to be conscious about safety than regretting.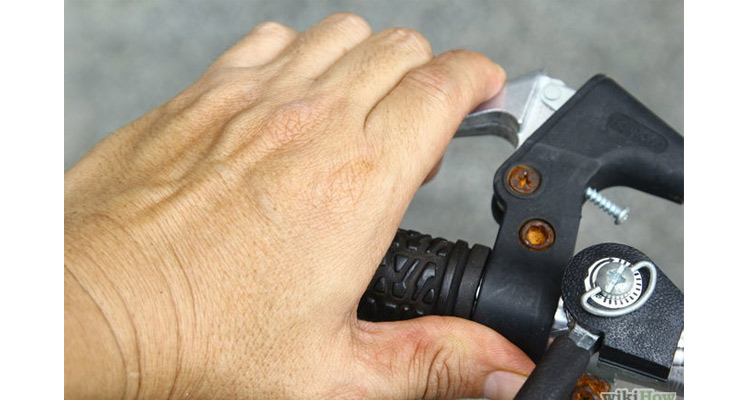 Ensure safety, keep the safety tips in mind, and enjoy your trip in a safe and congenial manner.
You may also like to read: