7 Adventure Activities in India for People of All Age Groups
Posted by
Arun Joshi
on Date December 31, 2014
Are you dropping the plan of joining your family for an adventure trip just because you are above 50? Or you are trying to pass it up for the safety of your 10 years old child? Break the shackle of stereotypes and accept the fact that age is not a barrier at all. A minimum level of physical and lot of mental strength are all you need to head to a rejuvenating adventure trip. But, where to go and which activity is suitable for your age is what you need to know.
Here is a list of activities that can be enjoyed freely by the people of age group of 10 to 65 depending on their physical fitness:
Trekking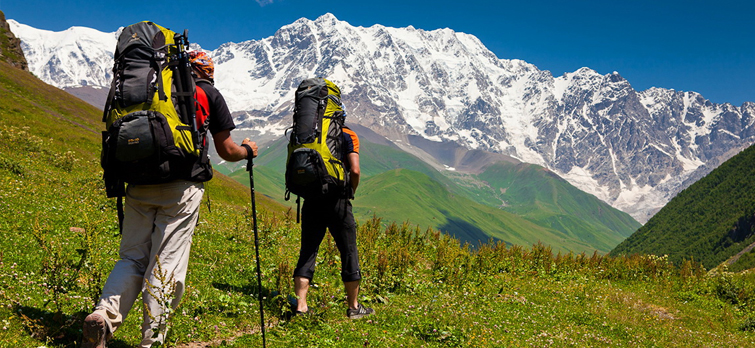 One of the most sought-after adventure activities across the globe, trekking requires that you have the minimum level of physical fitness, especially if you are planning to hike up to a level of 3000m. Large number of trekking options in India get multiplied when it comes to the state of Jammu and Kashmir, Uttarakhand, Himachal Pradesh, Sikkim or even in some southern states for the presence of majestic Himalaya or Western Ghats mountain range. Blooming meadows of flowers, green milieu, lofty mountains and above all the tranquil environment wakes up the adventurer in you. In case one wishes to counter an unbeatable trekking experience without much hassle then Har Ki Dun, Valley of Flowers, Beas Kund Trek, Nilgiri Hills, Indrahar Pass, etc. are some of the ideal picks.
Age limit: There is no upper age limit for trekking in India. But, it's advisable for children to be at least older than 10 years.
Must Read: Top Treks to Do in Garhwal Himalayas, Uttarakhand
River Rafting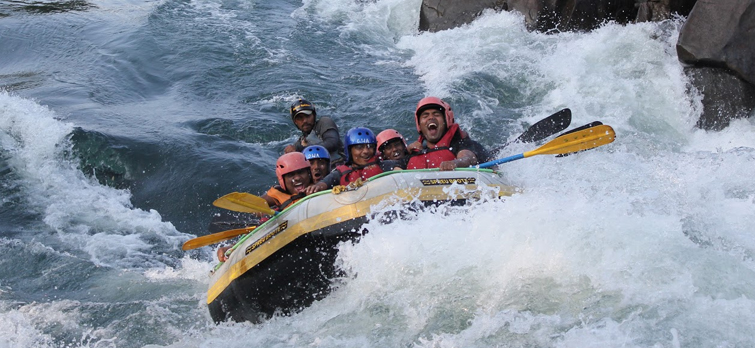 The excitement and thrill involved in taming the rapids of vibrant water waves of Himalayan Rivers that flow with fierce speed from different lofty mountain peaks is irreplaceable. First timers can enjoy rapids of upto grade II and III easily. For travellers in India, Rishikesh is the best place to visit for white water rafting. Flowing with the strong rapids of the galloping Ganges let your faded mood get charged. Along with river camping options the fun of spending time on the white sandy beaches is irresistible. Those who are not much fond of fierce rapids can try rafting at River Teesta (Sikkim), Barapole River (Coorg), Kundalika River (Kolad), and Cauveri River (Bheemeshwari).
Age Limit: Minimum 12 years. No upper age limit.
Must Read: Rishikesh – Best Place to Visit for Rafting in Uttarakhand
Wildlife Safaris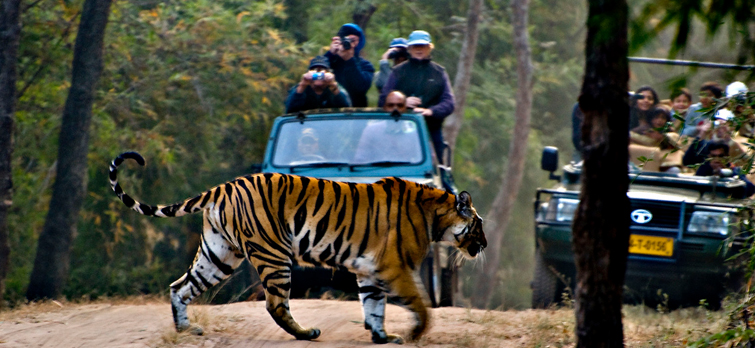 Getting a chance to see the wild elephants in Periyar National Park, or to see the free tigers in Corbett, lend invincible excitement and thrilling feel. The experience one can gather in Indian wildlife safari is matchless. This wildlife safari can be enjoyed taking a jeep ride, a ride on a canter or even on the back of elephants, which will take you to the deepest part of the forest allowing you to see those animals that you must have seen only in books. Get involved in clicking a few wonderful pictures of their activities or observe their normal life. Completely different from the hectic life we spend in cities, the playful activities of wildlife amidst abundant greenery all around are amazing sight to witness. For wildlife safari in India, the most exciting spots are Ranthambore National Park, Kanha, Bandhavgarh and Kaziranga.
Age Limit: No age limit is fixed for wildlife safaris. But it's advisable not to bring your baby if it is too young.
Also Read: National Parks to Visit during Winter Season in India
Camping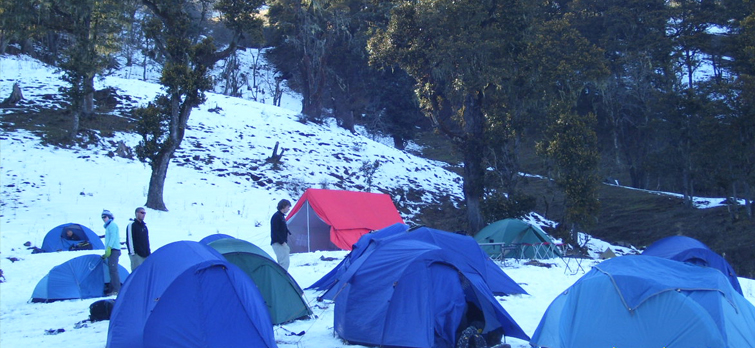 No matter how lavish your apartment is, the idea of putting up at a small campsite atop an undisturbed lofty hill is a favorite dream of all of us. Detached from the clamour of city life and ultimate peaceful these camps are nothing but the specimens of our desired merry land. Leaving all worries apart here you start losing yourself amidst the cool breeze, quiet environ and undisturbed natural view. Above all the mystic sounds of animals roaming outside add to the thrill of camping. Bringing you closer to the nature, this eco-tourism activity soothes your exhausted soul and recharges you from inside. In India Solang Valley, Dalhousie, Rishikesh, Chopta Valley, Bedni Bugyal, Dodital are some of the most fascinating spots of camping.
Age Limit: For camping in India no age limit is fixed. But, it's advisable not to take kids below 5 years of age while travelling to the extremely cold region of Ladakh or some other states where the temperature might go below -2 to -5 degree Celsius.
Must Read: Best Camping Sites in India
Yak and Camel Safaris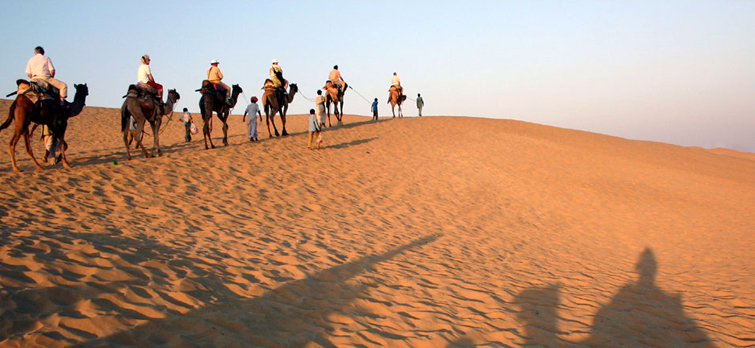 Whether it is exploring the golden sand dunes of the golden city of Jaisalmer or the white sand dunes at Nubra Valley, a camel ride is an exciting activity that can be enjoyed by any nature lover irrespective of age. The excitement involved in watching the unbound desert while experiencing the signature rocking motion on the back of a camel creates an amazing feel. Similarly, the snow-filled grounds of Ladakh can be explored on a Yak, which is considered the largest animal of Ladakh. These harmless animals are ornate with bright woolen costumes and their thick hairy bodies add to the fun of the voyage.
Age Limit: Travellers irrespective of age can get engaged in this recreational activity.
Also Read: Best Safari Holidays in India
Hot Air Balloon Rides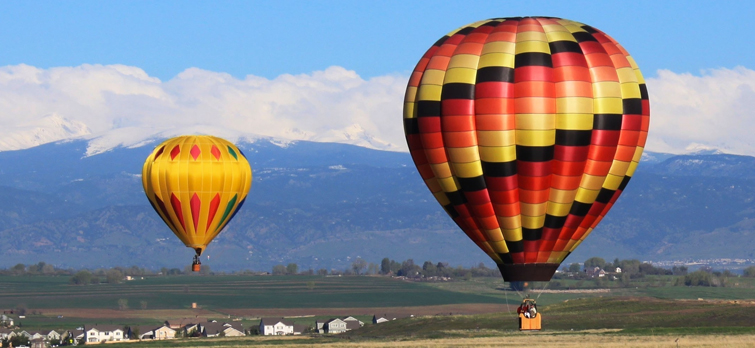 Want to sail in the sky without facing the challenges involved in sky diving or paragliding? Get involved in hot air balloon ride. An exciting way to go through the emotions of the person who for the first time flew on a balloon, this ride might take you above the royal settlements, deep gorges, lush green grounds, lakes and golden desert. Get involved in rides organised in Jaipur, Jal Mahal, Amber Fort and get a birds' eye view of the wonderful creations of human civilization. For best hot air balloon rides in India, Mysore, Kashmir, Jodhpur, Ranthambore and Hampi are worth trying.
Age Limit: Children must be older than 5 years and minimum 1.5m tall. Pregnant women are not allowed to join this activity.
Read About: Top Family Adventure Holiday Activities in India
Angling and Fishing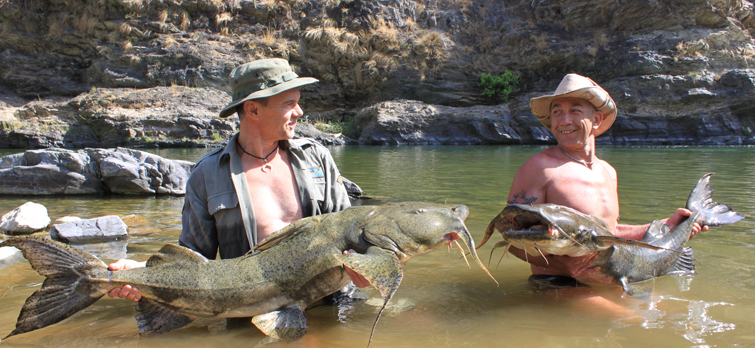 Let all your worries remain apart and be a countryman for a day. Sit by the lake and enjoy catching different size of fishes. The excitement lies in trapping a giant Rohu or may be a golden trout, which would leave you feeling delighted. Catching Himalayan trouts, Golden Mahseer in Ramganga, Beas Ghat, Asi Ganga require enough of skills to make this angling session a lifetime experience.
Note: Special permission is required from the department of Fishery for fishing and angling in India.
Must Read: Top Himalayan Rivers for Fishing and Angling in India
Those who are physically fit and have enough mental strength can experiment with the list and add as many activities as they want. Activities like skiing, quad biking, snorkeling can also be added to this list and those who are young at heart must try activities like rock climbing, scuba diving or rappelling to get the real fun of adventure activities.