15 Offbeat Adventure-Filled Travel Experiences in India
Posted by
Sudip Dey
on Date November 17, 2014
Do you love to be called an adventure fanatic? Do the thoughts of heights and rapids exhilarate you more easily than the newly opened restaurants? Do you spend at least one hour of the day researching about the most off-beaten adventure travel destinations? If all these queries are followed by a positive answer, you should never compromise on your dream of visiting the places that have hardly been seen or disturbed by a crowd of travellers. Untouched, quaint and full of thrilling activities, these destinations would confer you with the experiences to be cherished for the years to come. Here is a glimpse of some offbeat Indian destinations that must be explored by you before turning 40.
Flyboarding in Baina Beach, Goa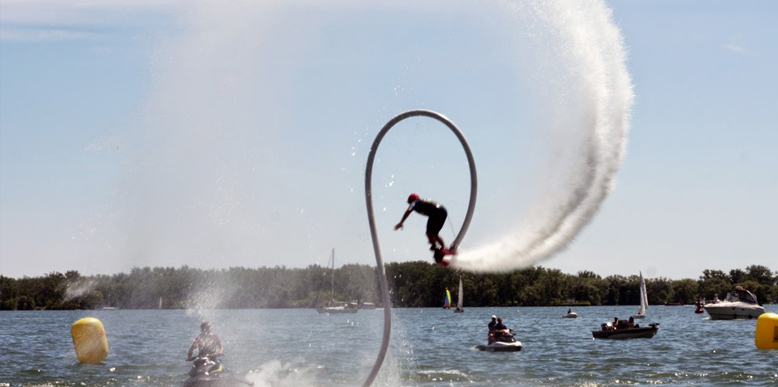 Remember the startling scene from Bang Bang where Hrithik jets out of the water surface like a sparkling fountain? Many of you might not know how they shot the scene. Let us tell you it is nothing but the flyboard stunt. And, if you are dying to try this activity, then Baina Beach of Goa is your only option as it lets you experience this water sport. India's first ever flyboarding is available on this beach which is located at a distance of 1km from Vasco City. This is a crescent shaped sea beach and Zuari Nagar hills can be spotted on its right side. Tourists can choose this spot for leisure walk or swimming as well.
Snow Chain Driving in Himachal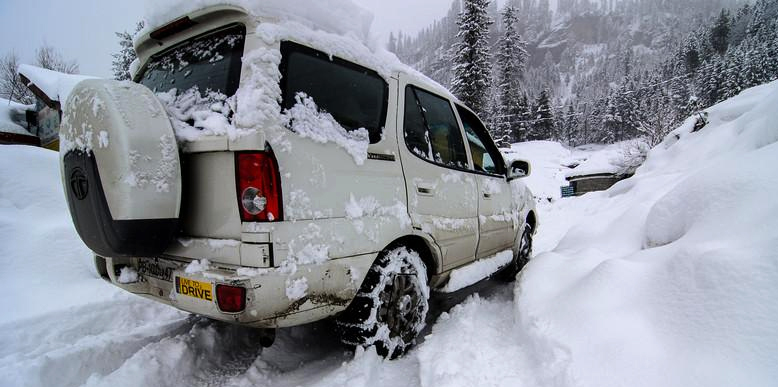 Not just in one place but in several parts of Himachal, you can try this ever-energetic activity. During winter the roads in some particular regions get blocked due to heavy snowfall, and so you must try snow chain driving. For this you need to be on a four by four vehicle and the tyres should be coiled with chains to escape skidding. Now, you just require testing the muscle power of your demon vehicle. For the best thrilling feel, choose the spot where no one dares to drive.
Trek to Kongka Pass, UFO Sightings Ground in Leh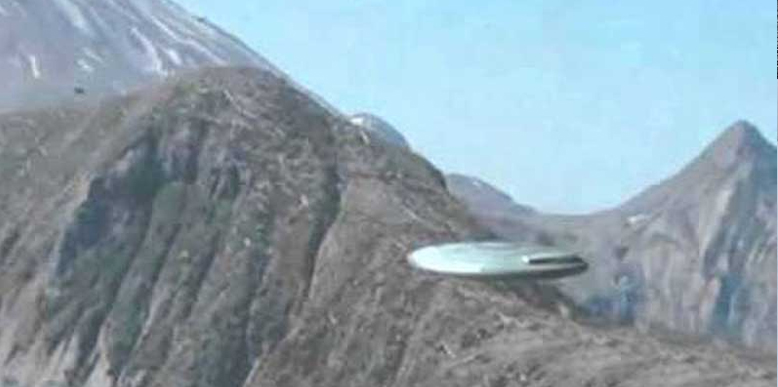 Remember the UFO of "Koi Mil Gaya" movie that took back Jaadu to his planet? You might have considered that as completely fictional. But let me tell you, India's Kongka Pass is identified as the UFO base on earth. It is located at an elevation of 16965 ft (5,171m) and considered to be the hotspot of excitement lovers. The urge to witness a mystical element along with challenging trek make this wonderland a must visit for the adventurists. Though, existence of any such Unidentified Flying Objects is not yet scientifically proved but the Indian Army posted in the Indo-China border has reported several times of witnessing peculiar flying objects and red lights on the sky.
Note: Visitors are not allowed to enter the particular area where UFOs are seen.
Spelunking in Thalon Cave, Manipur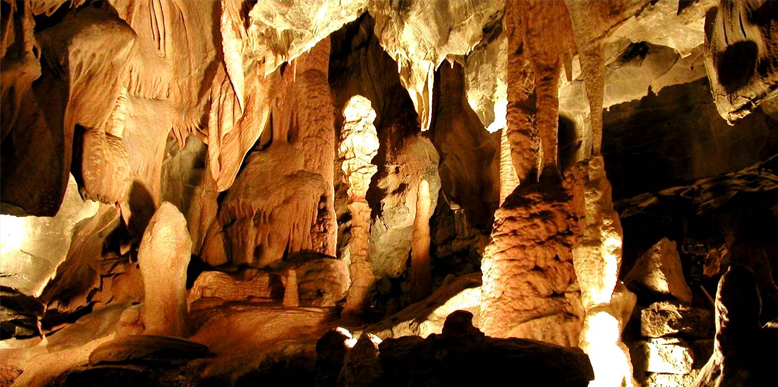 The North-Eastern state of Manipur marks its glorious presence in the map of India for its finest quality of clothes, dance forms as well as royal remains. But I am sure very few of you have heard about spelunking or caving in Manipur. Thalon Cave is one such lesser known spot in this far distant land where the actual fun of caving can be achieved. Located at a height of 900m from sea level, this cave is 80 km from central Imphal and introduces the world to the presence of Hoabinhian Culture in India with its concrete evidences.
River Rafting in Kali River, Kumaon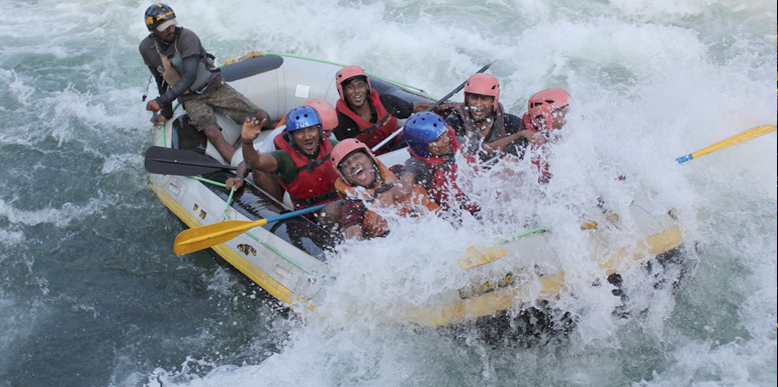 Enough of exploring the same Rishikesh, Zanskar and Kundalika every time and again! It's time to introduce some new places in your list of white water rafting spots. To have an exciting feel, join this fun filled water sports activity in Kali River where Grade III rapids can let you feel exhilarated. A peaceful getaway nestled amidst abundant greenery, the River Kali flows down the valley traversing through dense wood inhabited by various species of birds and animals. The river starts its voyage from Pithoragarh district and flows across the Indo-Nepal border.
Kayaking at Kynshi River, Meghalaya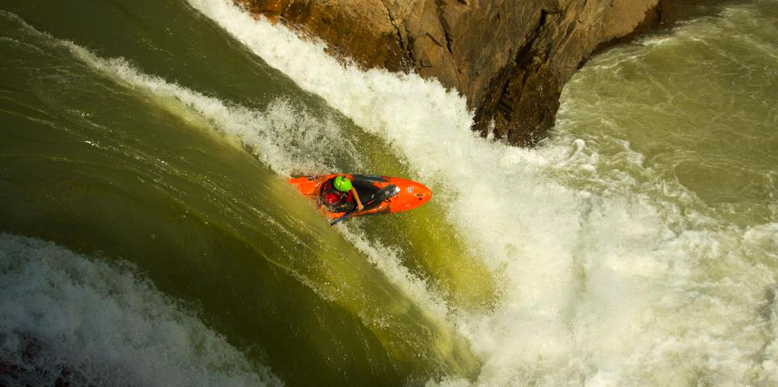 One of the most challenging water sports activities to be enjoyed by a determined thrill seeker like you, kayaking can be enjoyed in the ever energetic Kynshi River of Shillong. The fierce rapids of this mountain river bring an excellent opportunity to hone your expertise of taming wild water rapids. This serpentine river passes through some of the loftiest gorges of Meghalaya and attracts the daring souls who are always ready to bet their life in return of enjoyment.
Must Read: Top White Water River Rafting Destinations in India
Traversing and River Crossing in Sikkim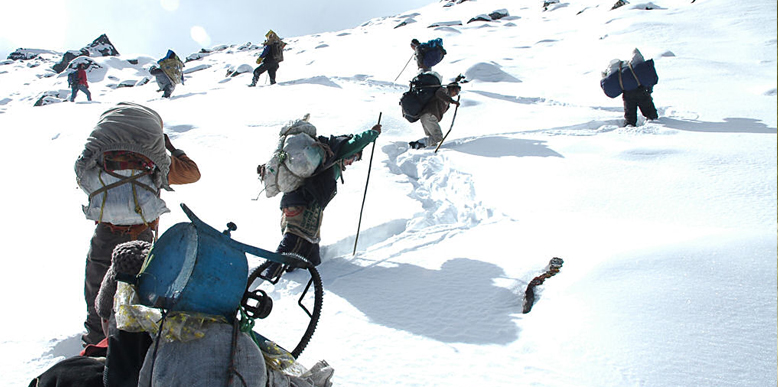 You must have known this mountainous region for trekking or paragliding only. But you should also know that this North-Eastern state of India has introduced two more thrilling activities in its activity list. Now, the worshippers of thrill and danger can get involved in river crossing and traversing as well.
Sky Diving in Dhana, Madhya Pradesh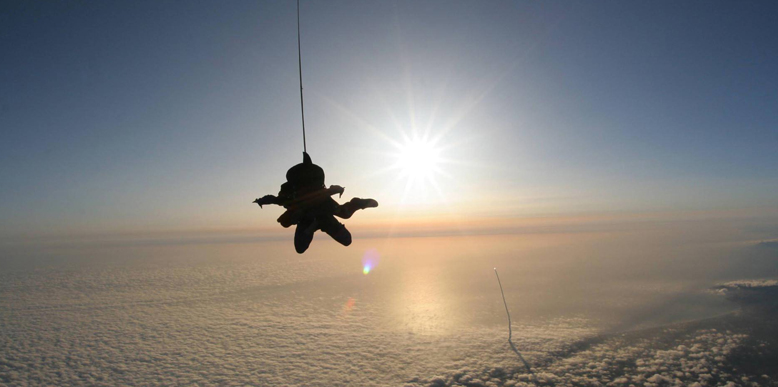 Do you wish to spread your wings like birds to see the curvature of the earth? Are you dying to join an activity that will create goose bumps in the actual sense of the term? Join sky diving in Dhana. A lesser-known destination 200km east of Bhopal, this city hosts exciting skydiving camps for adventure buffs. Jumping from the height of 4000 ft you can feel the immense pleasure of an unaided flight enjoying the emptiness of the picturesque landscape spotted below.
Mountain Biking from Gangtok to Rangpo, Sikkim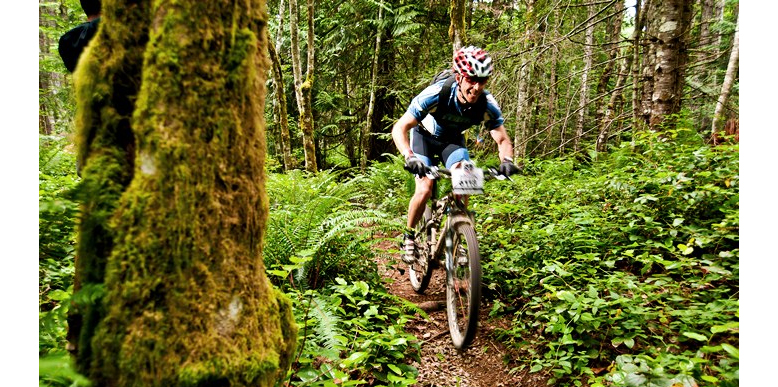 Claimed to be the longest biking route in Sikkim, Gangtok-Rangpo presents unsurpassed views of Himalaya. An assortment of wonderful natural elements along the route let you feel the thrill of biking across the narrow ridges, craggy trails witnessing the bright vistas of Buddhist monasteries. The enchanting vistas of the countryside, Sikkimese lifestyle and the landscape painted with wonderful flora and fauna is best experience on a bike ride through the lush green hills.
Desert Camping in Gandikota, Andhra Pradesh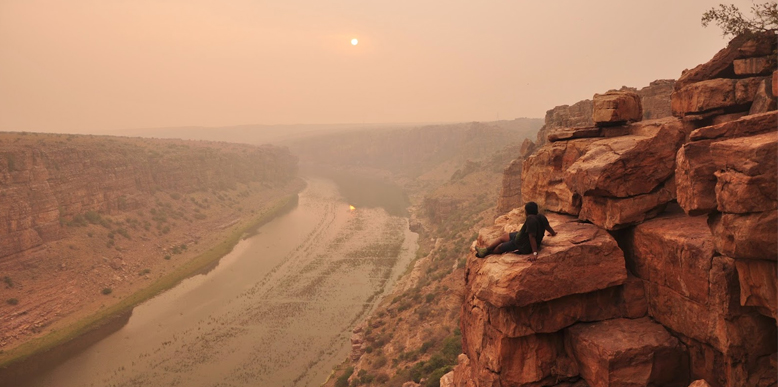 Get romantic on a star-lit night with your soul mate in this distant part of India and experience the heavenly feel of camping under the open sky. The long stretch of barren land and sand dunes create an imaginary land of fairy tale. The gloomy night, cool breeze and the quaint location is enough to make you feel scared if you are alone. Get rid of this unknown fear and get the thrilling feel of spending night in desert.
River Caving at Krem Chympe, Meghalaya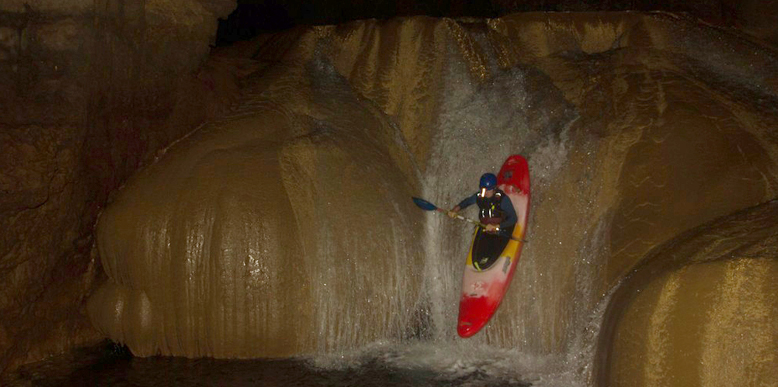 Meghalaya is known to be the paradise of caving in North-East India and Krem Chympe is its hidden treasure. It is the 5th longest cave in India and located at a distance of 3km north of the village stretching from Khaddum to Sielkan. The cave needs to be accessed swimming 3.5km area flooded by large and deep lakes. The cave is inhabited by a huge number of bats and fishes, adaptable to the caves. Till date only 10.5km area of this cave has been surveyed and a long ground is yet to be explored.
Scuba Diving in Barren Island, Andaman and Nicobar Islands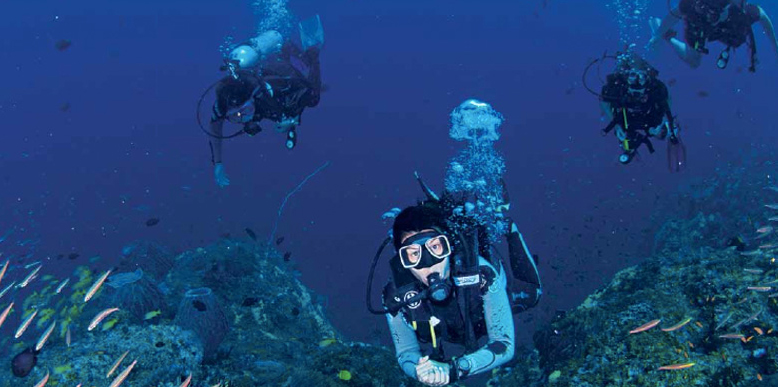 You might have got involved in scuba diving to see coral reef, rock formations and the colorful living world under the sea. But what if you get a chance to dive around an active volcano! Though it sounds a bit weird and wild, but you will get the opportunity to try this daring activity if you travel to Barren Island in Andaman and Nicobar Islands. This is the only active volcano of South Asia which last erupted in 2011. Major attractions of diving in this fascinating tourist spot is clear visibility of attractive stone formations, Manta Rays, fast growing coral gardens along with the opportunity of witnessing underwater lava topography.
Himalayan Homestay in Kewzing, Sikkim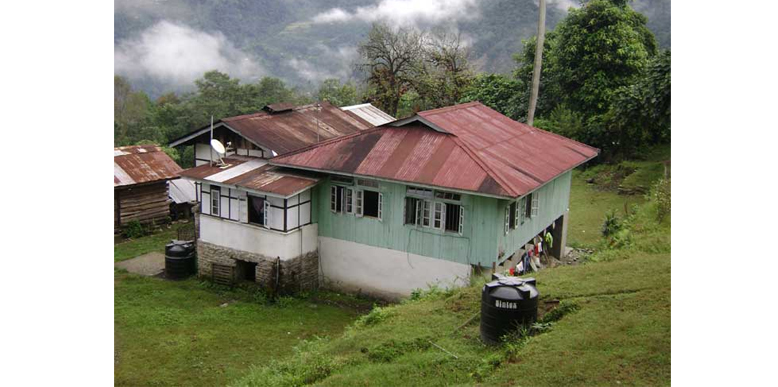 If you are an enthusiastic individual with insatiable curiosity of knowing the diverse regions of the country and the lifestyle of people living over there, you must try the homestay options in Kewzing. A small hamlet with around 40 families, this quiet village is 8 km from Ravangala, South Sikkim and would let you know about exceptional Sikkimese way of life. The presence of the mighty Himalaya at the backdrop adds to the serenity of this village. Get intimate with the residents of this Himalayan village and you would find them adorable and hearty for their simple surviving style.
Visit the Mysterious Sweet Falls, Shillong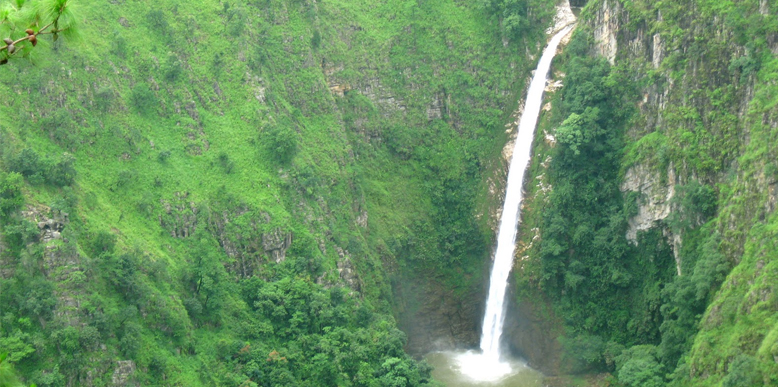 5km from Happy Valley of Shillong, Sweet Falls is believed to be a haunted waterfall in north-eastern state of Meghalaya. It is said that tourists going in odd numbers to this place come back in even number. Ask how! It is the slippery rocks spotted around the stream that often turn out to be the cause of the loss of life. Accept the challenge and get equipped to prove the world wrong taking part in waterfall hopping in this 92m high waterfalls.
Ziplining at Kerwa Dam, Bhopal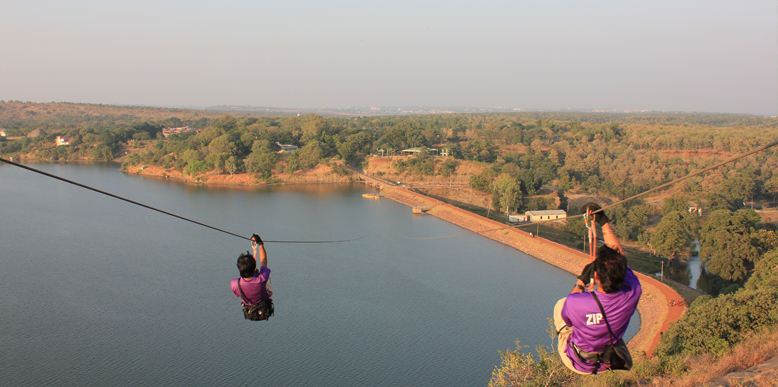 Now this is what I can't call off-beaten in the actual sense but the location is definitely not much old. It is considered to be the longest twin zip in Asia that starts from a 20 feet high hill and presents an excellent opportunity of having a glimpse of the Kerwa Lake. Passing over a scenic settlements, sparkling water body and emerald forest you feel the thrill of diving through strong wind that gives you the perfect adrenaline rush.
I believe this is just a glimpse of the myriad of adventure friendly destinations found in different corners of India. One just needs to be updated about the newly launched activities. Hang gliding is one such activity that is going to be started in Jorethang, western Sikkim as well as in southern part of the state.
Well! Now that the blog is going to excite the travel bug in you, go through the calendar to check when you can apply for leaves. Oh yes! Please do not forget to share your experience with me. I would like to know what all did you love there. Happy Travelling!