10th Hero MTB Himalaya (Cycling) Race 2014
Posted by
Arun Joshi
on Date September 8, 2014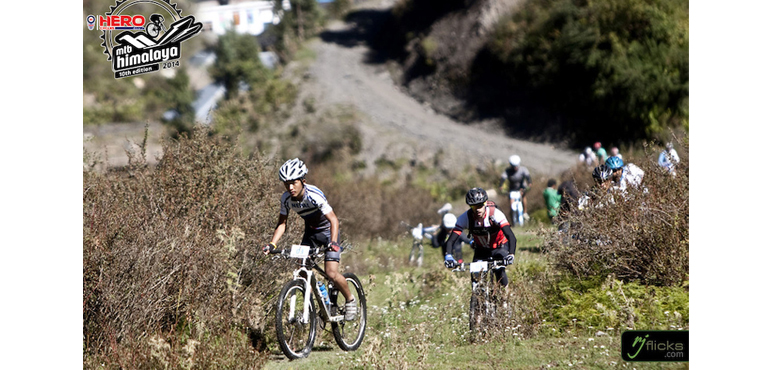 With the craze of mountain biking in the challenging trails of the Himalayas catching on, more and more travelers from overseas are drawn to India to try their skills. To call those enthusiastic souls in huge number for this highly adventurous activity, India's premier International Biking Challenge, the 10th Hero MTB Himalaya Race will begin from 26th September, 2014. Labeled as South Asia's Biggest Cycling Race, the event is being organized by Hero Cycles in association with Himachal Adventure Sports and Tourism Promotion Association (HASTPA) & UT Bikes. This oldest and the biggest mountain biking race in Himalaya will run for 8 days i.e. till 3rd October, 2014 and will traverse through some of the most beautiful parts of the Himalayan region.
Passing through some of the best exhilarating routes the race will explore the lesser known and untouched interiors of the Himalaya. The special attraction of this international mountain biking challenge is a ride to the Jalori Pass. The ride will also cover the gateway of the Great Himalayan National Park. The race will conclude at Shimla. To add zing to this famous event, HASTPA has introduced several innovative and unprecedented ideas that will make the event lively and more energetic. To reduce the strains and challenges faced by the bikers, the organizers have introduced advanced route, better cycling facilities and the process of management is restructured accordingly.
Attractions of Hero Mountain Biking Race 2014:
To celebrate the success of the 10th edition of the event, the prize money for 16 different categories have been increased to 10 lacs. This famous mountain bike race, having a maximum elevation of 12,000 m / 13700 ft, will stretch across a distance of 500 km (approx). Willing participants can get themselves registered under different riding categories provided at the course.
Categories for International Hero MTB Challenge 2014:
Open Men Solo
Open Women Solo
Masters Solo (age 40 and above)
Team of Two
Sponsored Rider
Supporter( non-racing)
Tripper(non-racing)
MTB Race: A Flash Back
It is to be noted that the event was initiated in October 2005. In the first year, there were only 20 participants whereas today riders of international level want to participate in this bone-crunching ride. Last year Luis Lea Pinto, the world's no. 9 Portuguese rider, won the competition in the Open Men Solo category. This year a couple of internationally acclaimed riders are going to join the ride.
Though the route for race is not yet specified, registration has already started. The competition is expected to be challenging and the riders will likely show off their extreme determination and will power to grab the winner's badge.
For more information browse heromtbhimalaya.com